Our Team
Roslynn Rubin, Chief Executive Officer
GWArc hopes for changes in the coming year--perhaps new facilities and certainly continued improvement of direct programming for participants. I am very pleased to lead the remarkable team of agency staff and work with the Board of Directors to make GWArc even better in this, our 60th year of services.
Phone: 781-899-1344 x4112
Email:
rrubin@gwarc.org
Robert Young,
Chief Financial Officer
After nearly 30 years as the CFO of a non-profit health care organization, I am delighted that GWArc management and the Board of Directors have given me the opportunity to serve as CFO for such a mission driven organization. As part of a dynamic management team, I look forward to working with a caring and compassionate staff, and our business partners, to continue to provide quality services to the individuals we serve.
Phone: 781-899-1344 x4106
Email:
ryoung@gwarc.org
Chief Program Officer
Position Open


Director of Employment & CBDS (ECB)
Position Open


Heidi Ehrenfried, Director of Day Habilitation
My name is Heidi Ehrenfried and I am the Director for the Day Habilitation Program for GWArc. I have been in my current position for 1 year but GWArc was one of my first places of employment when I started to work with individuals with Intellectual and Developmental Disabilities over 30 years ago. It has been a delight to come back and see some old familiar faces. More importantly though to see some staff who continue to be here showing their commitment and dedication to the participants within the program. I have worked within the field of Human Services for over 30 years in a variety of roles. I am excited to be able to share some of my work experiences along with the other team members here at the GWArc Day Habilitation program, in order to develop a program that is going to meet the individual needs of each participant that we see each day.
Phone: 781-899-1344 x4121
Email:
hehrenfried@gwarc.org
Barbara Dunker, RN, Adult Family Care (AFC) Program Director
It is my privilege and pleasure to work with and support the families we serve through GWArc's Adult Family Care program. It is especially gratifying to be part of a program that recognizes the value of caregiving, and I look forward to participating in its future growth.
Phone: 781-899-1344 x4118
Email:
bdunker@gwarc.org
Marisol Hernandez, Director of Administrative Services
In the many years that I have worked at GWArc I have had the pleasure of working in various different aspects of the agency. It is wonderful to work with such caring and dedicated staff that provide amazing services to the people we serve.
Phone: 781-899-1344 x4100
Email:
mhernandez@gwarc.org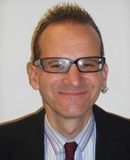 Mike Mullins,
Recreation Manager
As Recreation Manager, it is exciting and rewarding to make Recreation activities accessible to individual participants' interests and abilities. Our goal is to provide a wide variety of fun and enriching activities that offer something for everyone in a friendly group setting. I joined GWArc with over 20 years of experience working in community-based Human Services.
Phone: 781-899-1344 x4120
Email:
Recreation@gwarc.org

Joanne Raymond, Director of Marketing and Development
As GWArc's Director of Marketing and Development, it is a pleasure to build relationships with community members and local businesses who are so supportive of GWArc, our fundraising events and other initiatives. Working with GWArc management, staff and participants in our programs is very rewarding.
Phone: 781-899-1344 x4147
Email:
jraymond@gwarc.org